Save High Lawyer Fees by Using Our Franchise Tools & Resources
Sticking to the policies and procedures that make your business succeed is crucial for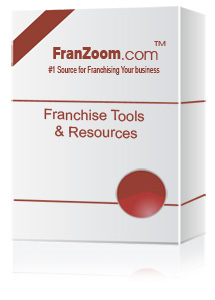 your   franchising system success and for your franchisees too.
Our comprehensive kit of franchise development tools includes very important information and resources that are needed to run a successful franchise.
They are as follows:
Guide to SBA Franchise Application & Eligibility Requirements
If your business franchise qualifies for the SBA program, then your franchisees will be eligible to obtain expedited SBA loan processing. You must make sure your franchise is listed in the Small Business Administration's franchisee registry because smart franchisees constantly check the registry. We will provide you everything you need for the registration application, as well as all required guidelines.
How to Protect Your Intellectual Property
Making sure all your intellectual property is protected is extremely crucial when creating a franchise. In order to make sure you are protected, you have to register all your service marks and trademarks with the U.S. Patent and Trademark Office. We provide you with information on ways to protect your intellectual property (patents, trademarks, copyrights, etc).
Potential Franchisee Inquiry Request Form
This form can be used to collect any information you would like to obtain before you consider a potential franchisee. This easy to use template can quickly weed out potential franchisees by obtaining information on what their background is and who they are.
Background Check Authorization Form
Obtain other valuable information about a potential franchisee such as criminal records, credit history, and more. It is crucial to know everything about your prospective franchisee before you hand over the extremely confidential company information.
Guide to State Franchise Regulations
Each state has different strict franchise laws with which you must comply with. Fifteen different states now require that a franchisor must provide prospective franchisees with franchise disclosure documents (FDD's) before a sale takes place. We have designed this guide so you can sell your franchises without worrying about regulators.
Forms & Documents for Franchise Operations
We have included forms & templates that have been professionally designed to make your franchise stand out. All the forms are created to make your company maintain a consistent image. Look professional and save valuable time/money with this compilation of must-have legal forms and documents.
Guide to Track Sales & Calculate Royalties
Our guide will allow franchisees to easily keep track of how much they are making and how much royalty they owe you.
Step-by-Step Due Diligence Guide
A due diligence guide is a detailed step-by-step checklist that allows prospective franchisees to obtain the necessary information to make an informed decision whether to pursue a franchise opportunity.
Guide to Online Business Licensing.
It is essential to have a license for your business. Thanks to the Internet, applying for a business license is easy as 1-2-3. We have put together the links to websites for the business licensing departments of all 50 states.
Equipment Leasing & Ready-Made Agreement Templates
We have put together expertly written ready-made agreement templates that your franchisees can use. Also find out more information about equipment leasing.
Our template is best suited for service and retail franchises (but can be adjusted to all industries). It also contains sticky-note guides that walk you through the process of adjusting the manual to your own specific business.
The templates are provided in customizable

Microsoft® Word
document and come with easy-to-understand instructions and special "sticky-note guides" that eliminate guesswork.
The templates are compatible with all OS (Windows, Mac & Linux) and can be used on different PC's with no limitation.
All our templates were written by franchise experts  are 100% FTC compliant.