Save High Lawyer Fees by Using Our FTC Compliant Franchise Operations Manual Template
Sticking to the policies and procedures that make your business succeed is crucial for your franchising system success and for your franchisees too.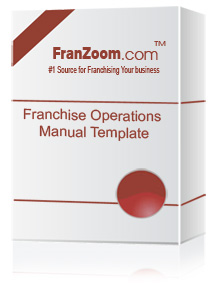 The most important thing that makes all the difference is an excellent operations manual. The operations manual contains everything your franchisees need to know to successfully operate their new business.
Your operations manual ensures the consistency from one franchise to another and protects your business profitability and good name.
Our template is best suited for service and retail franchises (but can be adjusted to all industries). It also contains sticky note-guides that walk you through the process of adjusting the manual to your own specific business.
The operations manual template provided in a customizable

Microsoft® Word document and comes with easy-to-understand instructions and special
"sticky-note guides" that eliminate guesswork.
The template is compatible with all OS (Windows, Mac & Linux) and can be used on different PC's with no limitation.
All our templates were written by franchise experts and are 100% FTC compliant.
Want to Try Our Franchise Operations Manual Template Before You Buy?
Click to Download:
Franchise Operations Manual Template
Limited Time Only SALE!
Advanced Bundle:
Total Regular Price $519.70
Limited Time Only SALE $289.95
You Save $229.75