Save High Lawyer Fees Using Our FTC Compliant Franchise Agreement Template
Sticking to the policies and procedures that make your business succeed is crucial to your franchising system success and for your franchisees.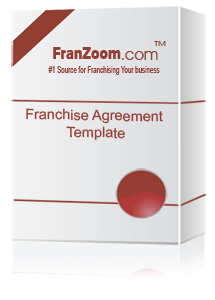 The legally binding contract between you and your franchisees is the franchise agreement.
The franchising agreement describes all your rights and obligations, as well as those of your franchisee.
Our template contains "sticky-note guides" that walk you through the process of adjusting the Franchise Agreement in a way that fits your business and protects your interests.
Franchising Agreement Format:
The Franchise Agreement template is provided in a simple customizable  Microsoft® Word

document and comes with easy-to-understand instructions  that eliminate guesswork and help you complete your Franchise Agreement in a correct manner.
The template is compatible with all OS (Windows, Mac & Linux) and can be used on different PC's with no limitation.
All our templates were written by franchise experts and are 100% FTC compliant.
Franchise Agreement Template
Limited Time Only SALE!
Basic Pro Bundle: